Jen and Chris Cowen's Wedding
Firestone Winery, California
October 6, 2001
Here are some favorite shots from Jen and Chris' wedding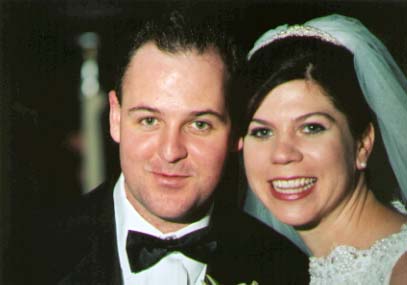 The Newlyweds.

Family.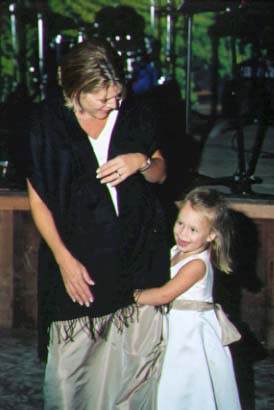 Flower girl.

Flower girl.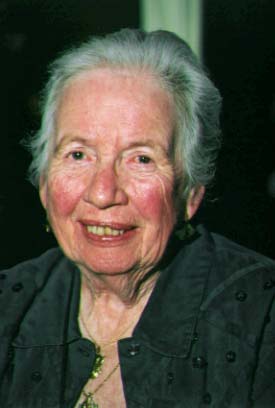 Aunt Sue.

Trumpeter.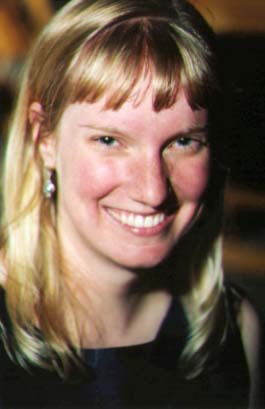 Mary Jane.

Charlie and Anne.

Chris.

Linda, the Mother of the Bride.

Gimbels (center) and friends.

Linda and Kathy.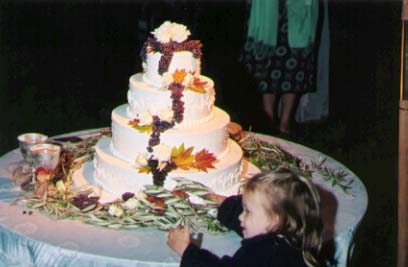 I'll let you in on a secret: the flower girl didn't really take a fingerful of icing from the cake; I asked her to pretend so I could take this shot. About 20 cameras went off, though...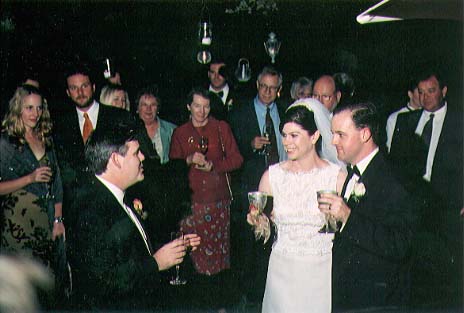 Toast.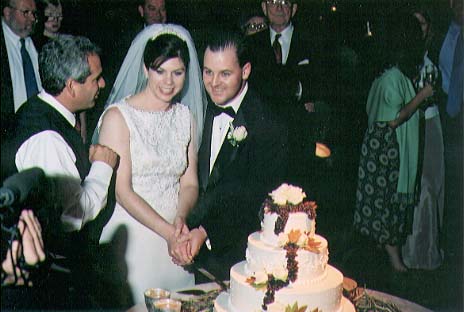 Cake cutting.

Cake cutting.

Piece of cake.

Cake kiss.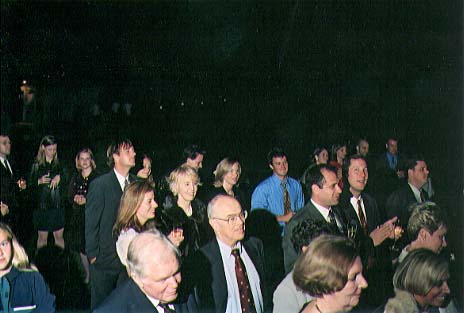 Crowd scene.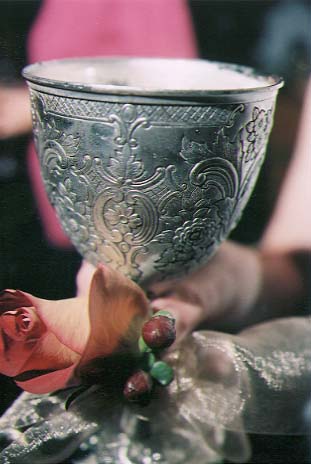 The goblets have been handed down from generation to generation in Chris' family.
---
---
Date created: 10/09/2001
Last modified: 12/16/2001

Web page by: Mike Diggles. email to Mike (mdiggles@usgs.gov)