7:30 PM-Meeting: . . . Bloch Lecture Hall (TCSEQ Room 201)

see Map showing Mitchell
Map showing Bloch
---
Anyone wishing to attend the lecture only is welcome at no cost.

This will be the 356th meeting since 1954.

Nominations will be closed and election of Officers for the next academic year will take place before the lecture. Nominees so far: President, Cheryl Smith, V.P. incumbant Mike Diggles, Treasurer incumbant Janice Sellers, Secretary incumbant Vicki Langenheim.

View northward across the Grand Canyon of the Yellowstone from near Point Sublime. Dark cliffs on the right are little-altered rhyolites erupted early in the postcollapse history of the Yellowstone caldera. Photograph by Robert L. Christiansen on 24 July 1968.
Abstract
The Yellowstone Plateau volcanic field, an expression of one of Earth's greatest magmatic systems, is the youngest part of a 600-km-long NE-trending track of age-progressive voluminous rhyolitic volcanism along the eastern Snake River Plain, commonly regarded as a "hotspot" sustained by a convective plume arising from deep in the mantle. Geophysical data provide little support for that model, and many of them contradict it. Furthermore, the deep-mantle plume concept requires various ad hoc modifications to address many aspects of regional geology, including NW-propagating rhyolitic volcanism across central Oregon to the Newberry Volcano. An alternative concept regards both of these systems as direct products of the changing plate-tectonic setting of the Intermountain region since the mid-Miocene and basin-range extension.
About the Speaker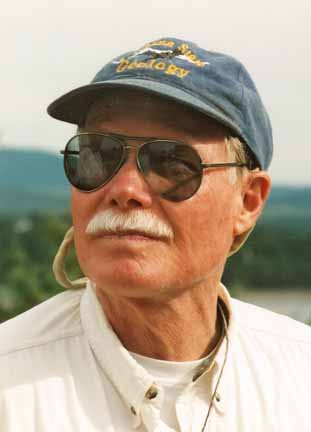 Bob Christiansen. Photo by Mary Jane Coombs.
Bob Christiansen ("Chris") is Research Geologist Emeritus with the U.S. Geological Survey in Menlo Park. He received his B.S. in geology in 1956 and his Ph.D. in 1961, both from Stanford. Since joining the USGS in 1961, he has studied volcanism and its relation to tectonics in many different settings and has had several tours of duty as an administrator, including as Scientist-in-Charge during the 1980 volcanic eruptions of Mount St. Helens, Chief of the Survey's Branch of Igneous and Geothermal Processes, and the first Scientist-in-Charge the Yellowstone Volcano Observatory. During the academic year 1984-85 he was a Visiting Lecturer in Volcanology and Igneous Petrology at Harvard.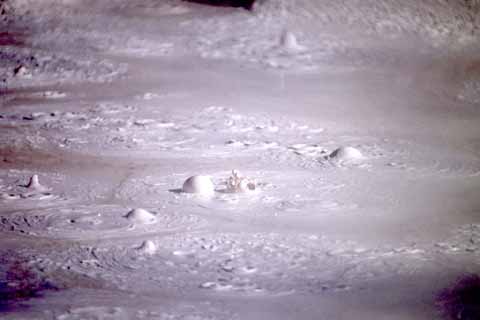 ---
---
Reservations: The preferred way to make reservations is simply to email Janice Sellers at janice@seismosoc.org by Friday, May 30, tell her you will attend, commit to pay, and bring your payment to the meeting. Janice always emails a confirmation; if you don't get one, assume email crashed yet again and email her a second time. A check made to"PGS"is preferred, payable at the meeting.

If you want to pay in advance:

Stanford faculty and students: Please make dinner reservations by Friday, May 30. Contact Dr. Juhn Liou via his mailbox (and leave check), Geological and Environmental Sciences Office, Geocorner - Bldg. 320 (Rm. 118). Make checks out to"PGS."

All others, including faculty and students from other Bay Area universities and colleges and USGS: Please make dinner reservations by Friday, May 30. Contact Janice Sellers, at Seismological Society of America, 201 Plaza Professional Building, El Cerrito, CA 94530, phone (510) 559-1780. Send check made out to"PGS"to Janice.

Dinner is $30.00. Includes wine (5:30 to 6:15 PM.), dinner (6:15-7:30 PM.), tax, and tip.

For students from all universities and colleges, the dinner, including the social half-hour, is $5.00 and is partially subsidized thanks to the School of Earth Sciences, Stanford University (Note, no-show reservations owe the full price).

Dues for Academic Year 2003-2004 ($10.00) should be sent to Janice Sellers, Seismological Society of America, 201 Plaza Professional Building, El Cerrito, CA 94530. Janice's phone: (510) 559-1780.

Officers: Bob Christiansen, President; Mike Diggles, Vice President; Vicki Langenheim, Secretary; Janice Sellers, Treasurer; Adina Paytan, Field-Trip Czarina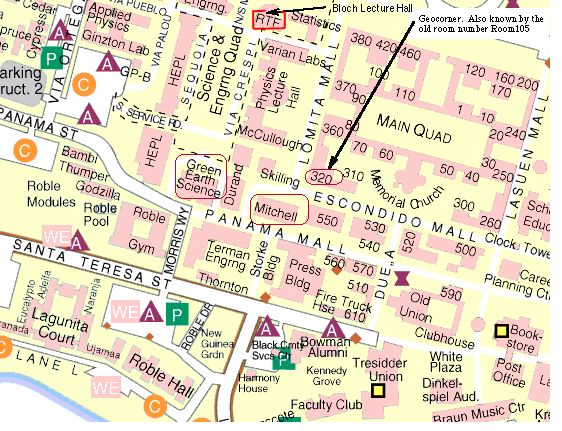 ---
---
---
Date created: 05/01/2003
Last modified: 05/05/2003
Created by: Mike Diggles, Vice President, PGS.
c/o U.S. Geological Survey, MS-951, 345 Middlefield Road, Menlo Park, CA 94025. (650) 329-5404. email Mike Diggles at mdiggles@usgs.gov
Back to PGS Home Page