7:30 PM-Meeting: . . . GeoCorner Room 320-105

see Map showing Mitchell and GeoCorner Room 320
---
Anyone wishing to attend the lecture only is welcome at no cost.

This will be the 382nd meeting since 1954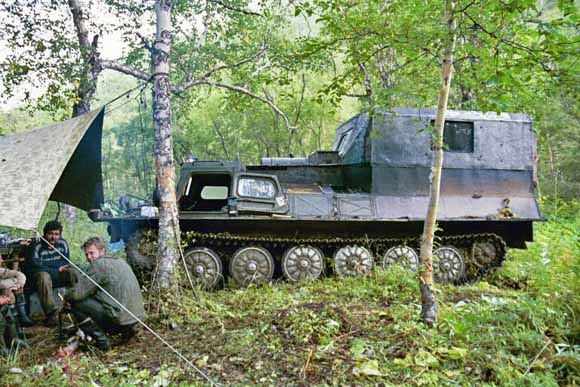 Abstract
The age and origin of high-grade rocks of the Sredinniy Range, Kamchatka have been the subjects of a long and controversial debate. Leading interpretations argue based on geochronologic data and its association with a collage of accreted oceanic terranes that the Sredinniy metamorphic rocks represent an accreted Precambrian microcontinent. In this contribution, we develop a new hypothesis that the Sredinniy metamorphic rocks represent part of the Cretaceous-Paleocene sedimentary margin of northeast Russian that was overridden and metamorphosed during Eocene obduction of the Olyutorsky arc at the Russian margin. This interpretation is based on new mapping and structural observations along the northern and eastern flanks of the Sredinniy Range complemented by SHRIMP zircon and monazite U-Th-Pb age data from 15 key samples. These new isotopic data demonstrate that paragneissic units were formed from sediments with depositional ages locally no older than Late Cretaceous to Paleocene. Further, the statistical similarity of zircon U/Pb grain-ages from the Kamchatka Schist with very low-grade turbidite sandstones of the Ukelayat and Khozgon Groups indicate that metasediments of the Sredinniy Range are upgraded stratigraphic equivalents of northeast Russian marginal strata. The timing of peak metamorphism is well-constrained by in situ analysis of zircon overgrowths and monazite extracted from migmatite and gneiss to ~ 52 Ma -- broadly synchronous with the early stages of the Olyutorsky arc-continent collision event. Heating and cooling rates over this interval are apparently extremely rapid, approaching 90 °C / Ma. We conclude that metamorphism and structural burial occurred during Early Eocene arc-continent collision. Rapid heating rates are attributed to syn-collisional, subduction-related magmatism. Exhumation and resultant rapid cooling of the Sredinniy Range are interpreted to result from diapiric ascent of a low-density low-viscosity continental material beneath a dense structural lid of the obducted island arc.
About the Speaker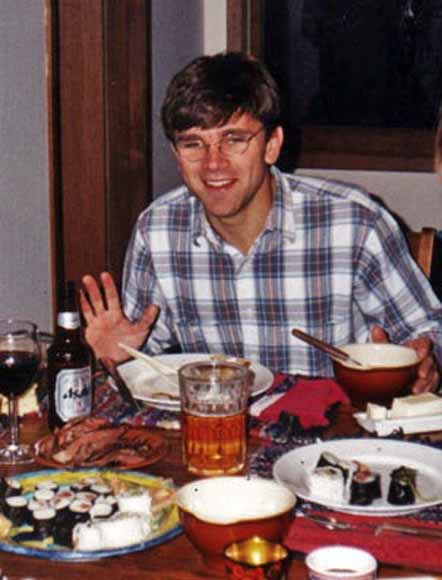 Jeremy Hourigan is an Assistant Professor of Earth Sciences at the University of California, Santa Cruz. His expertise includes thermochronology, structural geology and tectonics. His teaching interests include Structural Geology and Field Methods. He received his B.A. in Russian from the University of Vermont, a B.S. in Geology from the University of Vermont, and his Ph.D. in Geology from Stanford University. He did a Postdoc at Yale University and U.C. Santa Barbara. Visit Jeremy's faculty site at http://es.ucsc.edu/personnel/Hourigan/
---
---
Reservations: The preferred way to make reservations is simply to email Janice Sellers at janicemsj@gmail.com by October 6, tell her you will attend, commit to pay, and bring your payment to the meeting. Janice always emails a confirmation; if you don't get one, assume email crashed yet again and email her a second time. A check made to "PGS" is preferred, payable at the meeting.
If you want to pay in advance:
Stanford faculty and students: Please make dinner reservations by October 6. Contact Dr. Elizabeth Miller via her mailbox (and leave check), Geological and Environmental Sciences Office, Geocorner - Bldg. 320 (Rm. 205). Make checks out to "PGS."
All others, including faculty and students from other Bay Area universities and colleges and USGS: Please make dinner reservations by October 6. Contact Janice Sellers, at 1066 28th Street, Oakland, CA 94608-4547, (510) 268-8254 . Send check made out to "PGS" to Janice.
Dinner is $30.00. Includes wine (5:30 to 6:15 PM.) and dinner (6:15-7:30 PM.).
For students from all universities and colleges, the dinner, including the social 3/4-hour, is $5.00 and is partially subsidized thanks to the School of Earth Sciences, Stanford University (Note, no-show reservations owe the full price).
Doris, whose wonderful crew prepares our meals, asked that we let you know that people who are late RSVP'ing and people who show up without a reservation will be welcome but that they will be eating on paper plates with plastic utensils (food supply permitting).
Dues for Academic Year 2006-2007 ($10.00) should be sent to Janice Sellers, 1066 28th Street, Oakland, CA 94608-4547. Janice's phone: (510) 268-8254.
Officers: Ray Wells, President; Dwight Harbaugh and Elizabeth Miller, Co-Vice Presidents; Mike Diggles, Secretary; Janice Sellers, Treasurer; Bob Coleman, Field-Trip Czar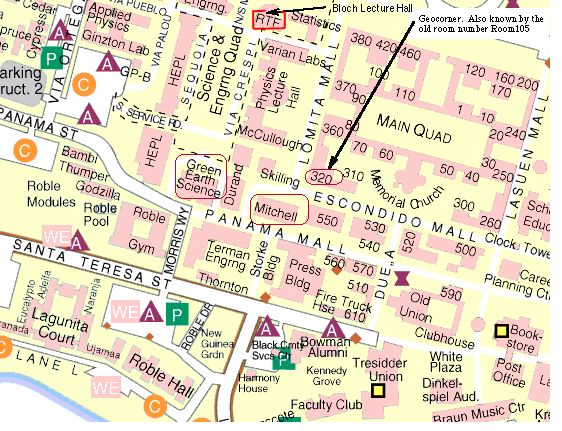 ---
---
---
Date created: October 3, 2006
Last modified: 10/3/2006
Created by: Mike Diggles, Webmaster-Secretary, PGS.


c/o U.S. Geological Survey, MS-951, 345 Middlefield Road, Menlo Park, CA 94025. (650) 329-5404. email Mike Diggles at mdiggles@usgs.gov