7:30 PM-Meeting: . . . GeoCorner Room 320-105

see Map showing Mitchell and GeoCorner Room 320
---
Anyone wishing to attend the lecture only is welcome at no cost.

This will be the 395th meeting since 1954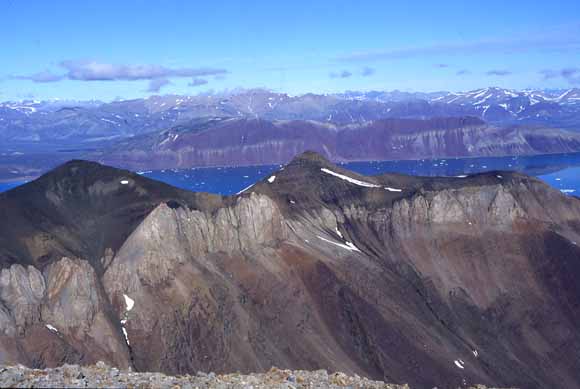 photo by Stefan Piasecki
Abstract
The Arctic Circle (~66.56° north latitude) encompasses an area of more than 21,000,000 km2 or about six percent of the Earth's surface. A few onshore Arctic areas, such as Alaska's North Slope and Russia's West Siberian and Timan-Pechora basins, have been demonstrated to be important petroleum provinces. However, almost one third of the Arctic consists of shallow continental shelves, which remain largely untested for oil and gas resources. There is probably no comparable unexplored prospective area remaining on Earth. As this abstract is being written, nearly every major petroleum exploration company is planning its strategy for exploration and exploitation of the Arctic petroleum resources.
The United States Geological Survey is nearing completion of the first systematic public-domain assessment of the conventional oil and gas resource potential of the area north of the Arctic Circle. The Circum-Arctic Resource Appraisal (CARA) is geologically based and comprehensive, covering all volumes of sedimentary rock north in the Arctic. Because of difficult access, sparse data, and extreme geological uncertainty, many of the usual tools of resource appraisal, such as prospect counting, discovery history analysis, and deposit simulation modeling, are generally unavailable. In order to assess the entire Arctic, the USGS has compiled the first consistent map of Arctic sedimentary provinces and assessed the resource potential of each province using a combination of geological evaluation and analog analysis. The results of this assessment are probabilistic, map-based, and fully risked estimates of potential additions to conventional reserves in all areas of the Arctic. At the PGS meeting, the CARA will be discussed and illustrated by means of an example from offshore northeastern Greenland.
About the Speaker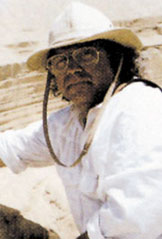 Donald L. Gautier is a geologist with the Energy Resources Program of the United States Geological Survey. Born in Los Angeles, he holds a Ph.D. in geology from the University of Colorado and worked for Mobil Oil Corporation before joining the USGS in 1977. He is the author of more than 200 publications, many of which concern evaluation of undiscovered oil and gas resources. He currently serves as the principal investigator for the USGS Circum-Arctic Resource Appraisal, which is scheduled to be released in the summer of 2008. His residence is in Palo Alto, California.
---
---
Reservations: The preferred way to make reservations is simply to email John Spritzer at jspritzer@usgs.gov by March 7, tell him you will attend, commit to pay, and bring your payment to the meeting. John always emails a confirmation; if you don't get one, assume email crashed yet again and email him a second time. A check made to "PGS" is preferred, payable at the meeting.
If you want to pay in advance:
Everyone (including Stanford folks now) Please make dinner reservations by March 7. Contact John Spritzer, at U.S. Geological Survey, 345 Middlefield Road, MS-973 Menlo Park, CA 94025, Tel.: (650) 329-4833. Send check made out to "PGS" to John.
Dinner is $30.00. Includes wine (5:30 to 6:15 PM.) and dinner (6:15-7:30 PM.).
For students from all universities and colleges, the dinner, including the social 3/4-hour, is $5.00 and is partially subsidized thanks to the School of Earth Sciences, Stanford University (Note, no-show reservations owe the full price).
Doris, whose wonderful crew prepares our meals, asked that we let you know that people who are late RSVPing and people who show up without a reservation will be welcome but that they will be eating on paper plates with plastic utensils (food supply permitting).
Dues for Academic Year 2007-2008 ($10.00) should be sent to John Spritzer, U.S. Geological Survey, 345 Middlefield Road, MS-973 _Menlo Park, CA 94025. John's phone: (650) 329-4833.
Officers: Tom Moore, President; Keith Howard, Vice President; Mike Diggles, Secretary; John Spritzer, Treasurer; Elizabeth Miller, PGS Stanford University Coordinator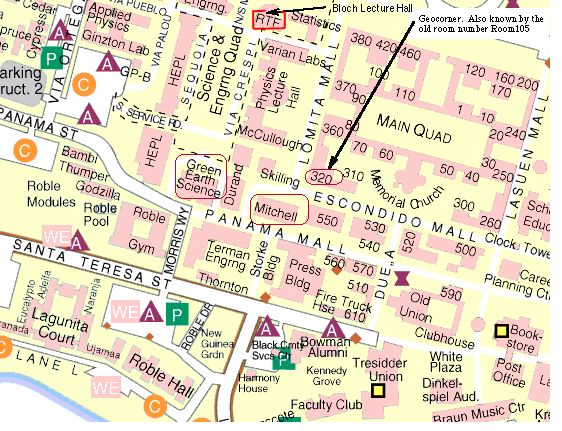 ---
---
---
Date created: March 3, 2008
Last modified: March 6, 2008
Created by: Mike Diggles, Webmaster-Secretary, PGS.


c/o U.S. Geological Survey, MS-951, 345 Middlefield Road, Menlo Park, CA 94025. (650) 329-5404. email Mike Diggles at mdiggles@usgs.gov