7:30 PM-Meeting: . . . GeoCorner Room 320-105
---
Anyone wishing to attend the lecture only is welcome at no cost.

This will be the 400th meeting since 1954
Abstract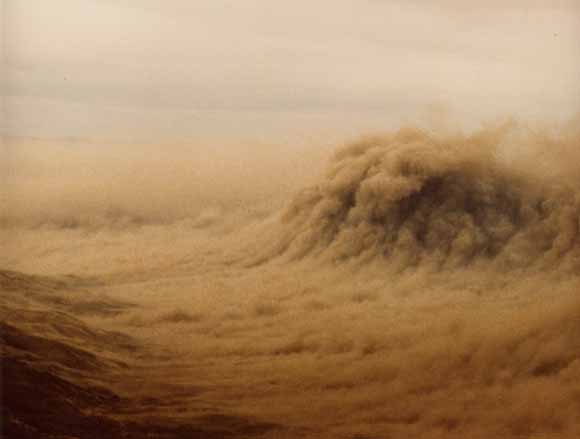 Howard Wilshire and Jane Nielson will discuss how geologic processes affect the massive contributions of garbage and other wastes that go into western soils, waters, and the air. The presentation is based on the core message of their book (with Richard Hazlett), The American West at Risk: Science, Myths, and Politics of Land Abuse and Recovery, a science-based guide to the origins of mounting resource degradation and depletion in the western United States. In layman's language, the book explains how logging, industrial-scale farming, public lands grazing, mining, military training, urbanization, and motorized recreation have impaired the natural functions that once produced clean air and water supplies and have threatened or extinguished many native species, while enhancing erosional and flooding processes that spread pollution widely. In addition, the book discusses the polluting effects of mammoth urban/agricultural wastes, and energy developments and their threats to the safety of water supplies and the health of humans and wildlife, and explores the environmental impacts of non-petroleum energy alternatives.
About the Speakers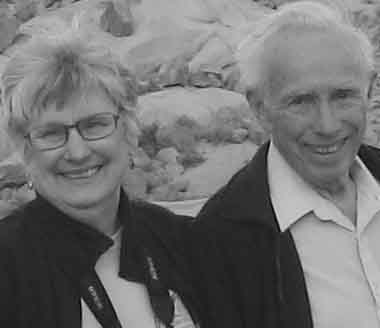 Howard Wilshire and Jane Nielson are geologists retired from many years of research with the USGS. Howard is a Ph.D. graduate of U.C. Berkeley, and Jane a Ph.D. graduate of Stanford. Both dedicated many years in USGS to studies of the environmental impacts of humans on the earth and the geologic consequences. Both continue those endeavors in retirement‹Howard serving as Board Chairman of Public Employees for Environmental Responsibility, and Jane serving on the board of directors for the O.W.L. (Open-Space, Water, and Land Conservation) Foundation, which researches and disseminates information on water development and land conservation issues, and advocates for sustainable local, statewide, and national land and water policies.
Book signing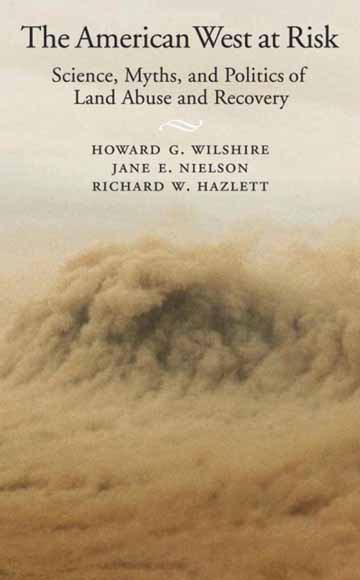 The speakers will be glad to sign copies of their book for you. Bring the copy you already have or get one from Keplers online which sells it for $35 (The store on El Camino can't afford to stock them on the 5% margin so they won't have them at the shop).
---
---
Reservations: The preferred way to make reservations is simply to email John Spritzer at jspritzer@usgs.gov by November 7, tell him you will attend, commit to pay, and bring your payment to the meeting. John always emails a confirmation; if you don't get one, assume email crashed yet again and email him a second time. A check made to "PGS" is preferred, payable at the meeting.
If you want to pay in advance:
Everyone (including Stanford folks now) Please make dinner reservations by November 7. Contact John Spritzer, at U.S. Geological Survey, 345 Middlefield Road, MS-973 Menlo Park, CA 94025, Tel.: (650) 329-4833. Send check made out to "PGS" to John.
Dinner is $30.00. Includes wine (5:30 to 6:15 PM.) and dinner (6:15-7:30 PM.).
For students from all universities and colleges, the dinner, including the social 3/4-hour, is $5.00 and is partially subsidized thanks to the School of Earth Sciences, Stanford University (Note, no-show reservations owe the full price).
Doris, whose wonderful crew prepares our meals, asked that we let you know that people who are late RSVPing and people who show up without a reservation will be welcome but that they will be eating on paper plates with plastic utensils (food supply permitting).
Dues for Academic Year 2008-2009 ($10.00) should be sent to John Spritzer, U.S. Geological Survey, 345 Middlefield Road, MS-973 _Menlo Park, CA 94025. John's phone: (650) 329-4833.
Officers: Tom Moore, President; Keith Howard, Vice President; Mike Diggles, Secretary; John Spritzer, Treasurer; Elizabeth Miller, PGS Stanford University Coordinator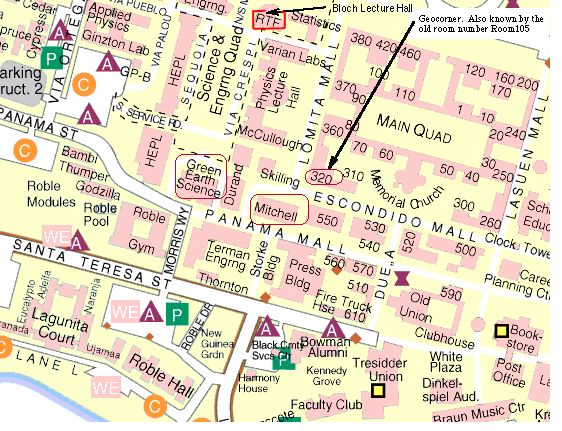 ---
---
---
Date created: October 24, 2008
Last modified: October 24, 2008
Created by: Mike Diggles, Webmaster-Secretary, PGS.


c/o U.S. Geological Survey, MS-951, 345 Middlefield Road, Menlo Park, CA 94025. (650) 329-5404. email Mike Diggles at mdiggles@usgs.gov