7:30 PM-Meeting: . . . GeoCorner Room 320-105
---
Anyone wishing to attend the lecture only is welcome at no cost.

This will be the 401st meeting since 1954
About the Speaker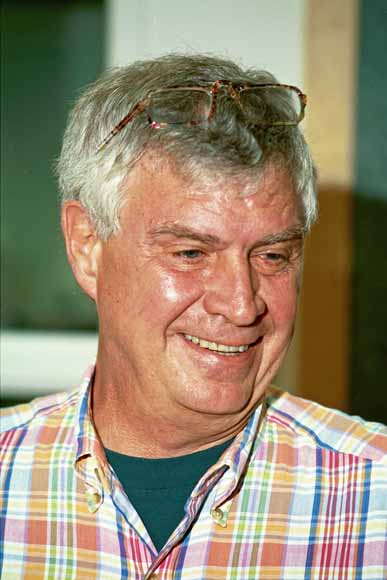 Thomas C. Hanks received his B.S.E. (Geological Engineering) from Princeton University in 1966 and his Ph.D. (Geophysics) from the California Institute of Technology in 1972. He has been a Post-Doctoral Fellow, at the Earthquake Engineering Research Laboratory and Seismological Laboratory, California Institute of Technology, 1972-74 and a Research Geophysicist, at the U.S. Geological Survey from 1974-present.. His seismological contributions include (1) Plate flexure and earthquake mechanisms at subduction zones; (2) Determination of seismic source parameters; (3) Estimation of earthquake strong ground motion; (4) Paleoseismological applications of fault-scarpgeomorphology; (5) Seismic and other natural hazard analysis
---
---
Reservations: The preferred way to make reservations is simply to email John Spritzer at jspritzer@usgs.gov by November 28, tell him you will attend, commit to pay, and bring your payment to the meeting. John always emails a confirmation; if you don't get one, assume email crashed yet again and email him a second time. A check made to "PGS" is preferred, payable at the meeting.
If you want to pay in advance:
Everyone (including Stanford folks now) Please make dinner reservations by November 28. Contact John Spritzer, at U.S. Geological Survey, 345 Middlefield Road, MS-973 Menlo Park, CA 94025, Tel.: (650) 329-4833. Send check made out to "PGS" to John.
Dinner is $30.00. Includes wine (5:30 to 6:15 PM.) and dinner (6:15-7:30 PM.).
For students from all universities and colleges, the dinner, including the social 3/4-hour, is $5.00 and is partially subsidized thanks to the School of Earth Sciences, Stanford University (Note, no-show reservations owe the full price).
Doris, whose wonderful crew prepares our meals, asked that we let you know that people who are late RSVPing and people who show up without a reservation will be welcome but that they will be eating on paper plates with plastic utensils (food supply permitting).
Dues for Academic Year 2008-2009 ($10.00) should be sent to John Spritzer, U.S. Geological Survey, 345 Middlefield Road, MS-973 _Menlo Park, CA 94025. John's phone: (650) 329-4833.
Officers: Keith Howard, President; Vicki Langenheim, Vice President; Mike Diggles, Secretary; John Spritzer, Treasurer; Elizabeth Miller, PGS Stanford University Coordinator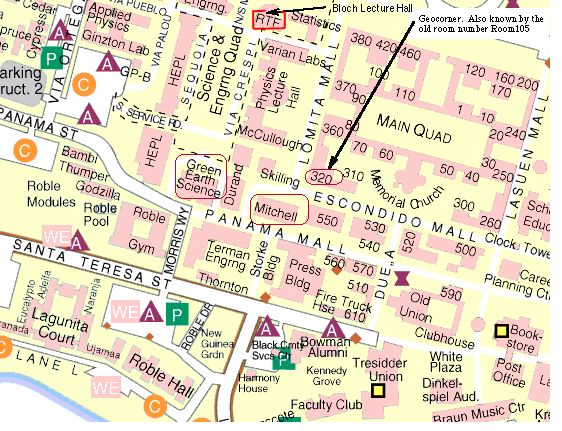 ---
---
---
Date created: November 25, 2008
Last modified: November 25, 2008
Created by: Mike Diggles, Webmaster-Secretary, PGS.


c/o U.S. Geological Survey, MS-951, 345 Middlefield Road, Menlo Park, CA 94025. (650) 329-5404. email Mike Diggles at mdiggles@usgs.gov