7:30 PM-Meeting: . . . Geology Corner Room 320-105
---
Anyone wishing to attend the lecture only is welcome at no cost.

This will be the 418th meeting since 1954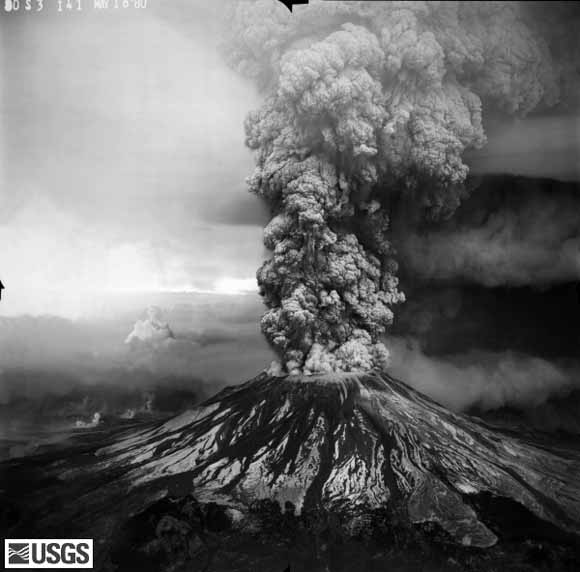 Abstract
Large explosive volcanic eruption columns can present a variety of different hazards that can threaten lives, property and communities on local, regional, and global scales. These columns can propel ash and rock high into the atmosphere where it poses a hazard for aircraft and may effect global or regional climate. Ash from eruptions can "rain out" of the atmosphere, suffocating and damaging local communities. Sometimes eruption columns collapse to form dangerous, fast moving lateral flows called pyroclastic density currents that can obliterate the surrounding areas. The magnitude and type of hazard produced by any given eruption column is dependent on the dynamics inside of the eruption which are too dangerous and violent to measure directly. We therefore commonly rely on models and analogs to understand eruptions more fully and better mitigate the hazards they produce.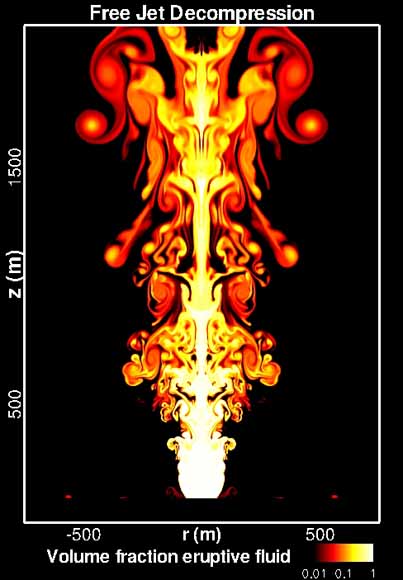 Here I will discuss research related to using jet and rocket engines as analogs for explosive volcanic eruptions. This work ranges from simple qualitative comparison, complex 3D numerical models, and comparing the noise produced by volcanic jets to that of jet engines.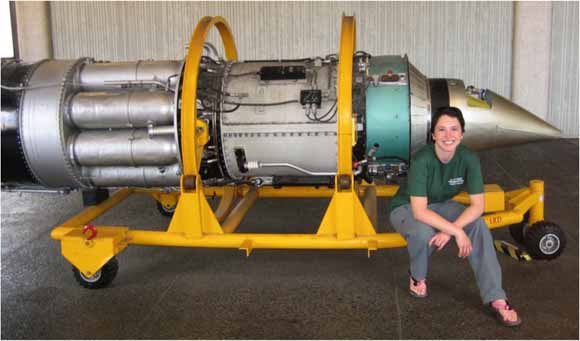 About the Speaker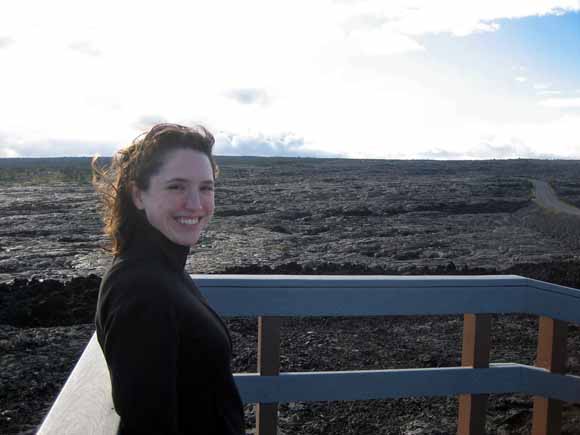 Darcy Ogden
Darcy Ogden uses computer models originally created for weapons and engineering application to understand the dynamics of explosive volcanic eruptions. She did her schooling at Amherst College and UC Santa Cruz and recently completed a postdoc at Stanford University. She is now an Assistant Professor of Geophysics a Scripps Institution of Oceanography, UC San Diego. When she's not working, Darcy spends her time with her husband and 16-month-old daughter.
---
---
Reservations: The preferred way to make reservations is simply to email John Spritzer at jspritzer@usgs.gov by Nov. 5, tell him you will attend, commit to pay, and bring your payment to the meeting. John always emails a confirmation; if you don't get one, assume email crashed yet again and email him a second time. A check made to "PGS" is preferred, payable at the meeting.
If you want to pay in advance:
Everyone (including Stanford folks now) Please make dinner reservations by Nov. 5. Contact John Spritzer, at U.S. Geological Survey, 345 Middlefield Road, MS-973 Menlo Park, CA 94025, Tel.: (650) 329-4833. Send check made out to "PGS" to John.
Dinner is $35.00. Includes wine (5:30 to 6:15 PM.) and dinner (6:15-7:30 PM.).
For students from all universities and colleges, the dinner, including the social 3/4-hour, is $8.00 and is partially subsidized thanks to the School of Earth Sciences, Stanford University (Note, no-show reservations owe the full price).
Doris, whose wonderful crew prepares our meals, asked that we let you know that people who are late RSVPing and people who show up without a reservation will be welcome but that they will be eating on paper plates with plastic utensils (food supply permitting).
Dues for Academic Year 2010-2011 ($10.00) should be sent to John Spritzer, U.S. Geological Survey, 345 Middlefield Road, MS-973 _Menlo Park, CA 94025. John's phone: (650) 329-4833.
Officers: Jon Hagstrum, President; David Bedford, Vice President; Mike Diggles, Secretary; John Spritzer, Treasurer; Elizabeth Miller, PGS Stanford University Coordinator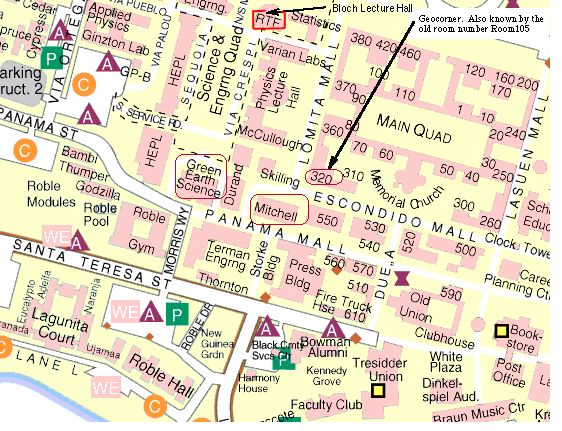 ---
---
---
Date created: October 26, 2010
Last modified: October 26, 2010
Created by: Mike Diggles, Webmaster-Secretary, PGS.


c/o U.S. Geological Survey, MS-951, 345 Middlefield Road, Menlo Park, CA 94025. (650) 329-5404. email Mike Diggles at mdiggles@usgs.gov