7:30 PM-Meeting: . . . Geology Corner Room 320-105
---
Anyone wishing to attend the lecture only is welcome at no cost.

This will be the 422nd meeting since 1954
Abstract
The Grande Ronde Basalt (GRB) represents two thirds of the eruptive volume of the Columbia River Basalt Group (CRBG) and includes regionally extensive flows from Idaho to the Pacific Ocean, yet it erupted within a small fraction (~10%) of the duration of the CRBG. Poorly exposed and commonly strongly altered in the Coast Ranges, typically 15 to 30 GRB flows are exposed in the Columbia River Gorge and deep canyons slicing through the Plateau. Although exposures favor determination of stratigraphic sequence, challenges to unit identification among GRB flows include their aphyric character, subtle geochemical differences between units, and a nagging alteration evident in both the geochemistry and paleomagnetism. These issues are addressed with discriminating sampling, high-precision analyses and, of course, critical interpretation. While fluxgate readings of GRB rock magnetism have been widely applied, few paleomagnetic data exist and the full potential of the secular variation record in these rapidly emplaced flows has not been exploited. Together, the pairing of high quality geochemical and paleomagnetic data provides a powerful tool for characterizing GRB flows and defining the stratigraphy. Despite numerous investigations over the past half century, the Columbia River Basalt clearly remains fertile ground for discovery. Our analytical results and field observations confront common (mis)perceptions about the GRB, and the CRBG as a whole, regarding "layer cake" stratigraphy, lava transport, cooling mechanisms and fracture formation, vent locations and magma genesis.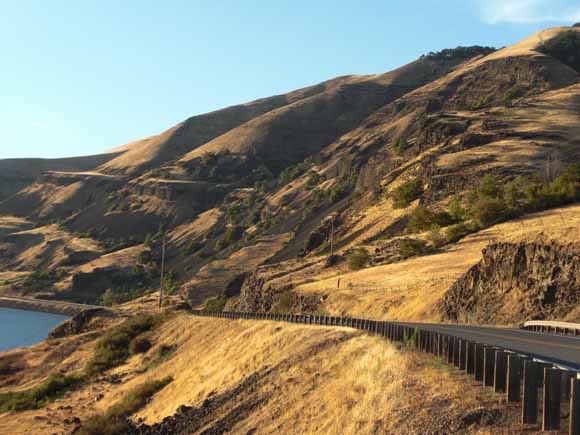 About the Speaker
Michael Sawlan has studied Neogene to Holocene volcanic rocks from northwestern Mexico to the northwestern U.S. over much of the past 3 decades. His expertise includes volcanology, geochemistry, petrogenetic modeling, and geologic mapping. His interests range from relationships between magma genesis and tectonics, to upper mantle petrology and geochemistry, to the interplay between volcanic centers, structure and shallow hydrothermal systems. Dr. Sawlan served as a research geologist with the U.S. Geological Survey from the late 1970s through 1995, and from 2007 to the present. He has been a private consultant to, and senior executive of, mineral exploration firms, has served with the National Park Service, and has taught geology as an adjunct professor at Dominican University of California.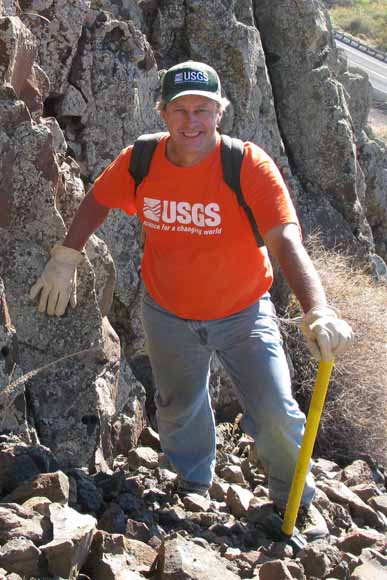 Mike Sawlan
---
---
Reservations: The preferred way to make reservations is simply to email John Spritzer at jspritzer@usgs.gov by March 4, tell him you will attend, commit to pay, and bring your payment to the meeting. John always emails a confirmation; if you don't get one, assume email crashed yet again and email him a second time. A check made to "PGS" is preferred, payable at the meeting.
If you want to pay in advance:
Everyone (including Stanford folks now) Please make dinner reservations by March 4. Contact John Spritzer, at U.S. Geological Survey, 345 Middlefield Road, MS-973 Menlo Park, CA 94025, Tel.: (650) 329-4833. Send check made out to "PGS" to John.
Dinner is $35.00. Includes wine (5:30 to 6:15 PM.) and dinner (6:15-7:30 PM.).
For students from all universities and colleges, the dinner, including the social 3/4-hour, is $8.00 and is partially subsidized thanks to the School of Earth Sciences, Stanford University (Note, no-show reservations owe the full price).
Doris, whose wonderful crew prepares our meals, asked that we let you know that people who are late RSVPing and people who show up without a reservation will be welcome but that they will be eating on paper plates with plastic utensils (food supply permitting).
Dues for Academic Year 2010-2011 ($10.00) should be sent to John Spritzer, U.S. Geological Survey, 345 Middlefield Road, MS-973 _Menlo Park, CA 94025. John's phone: (650) 329-4833.
Officers: Jon Hagstrum, President; David Bedford, Vice President; Mike Diggles, Secretary; John Spritzer, Treasurer; Elizabeth Miller, PGS Stanford University Coordinator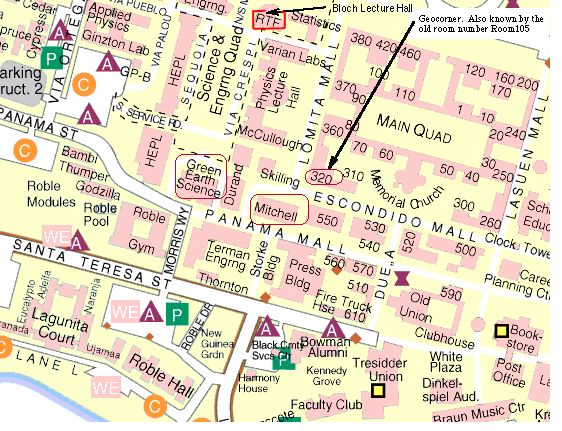 ---
---
---
Date created: February 22, 2011
Last modified: February 22, 2011
Created by: Mike Diggles, Webmaster-Secretary, PGS.


c/o U.S. Geological Survey, MS-951, 345 Middlefield Road, Menlo Park, CA 94025. (650) 329-5404. email Mike Diggles at mdiggles@usgs.gov