7:30 PM-Meeting, Also in Hartley
---
Anyone wishing to attend the lecture only is welcome at no cost.

This will be the 431st meeting since 1954
Abstract
By Sandra J. Carlson and Bernard L. Cohen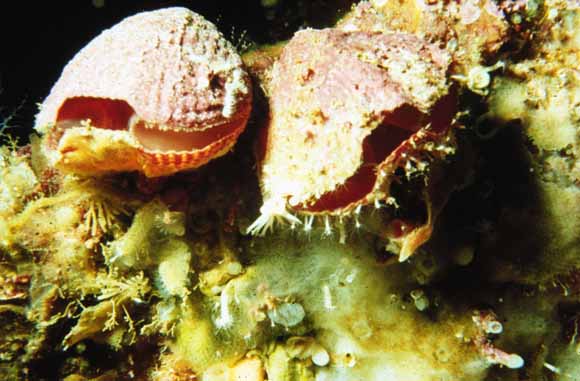 The designation of "stem-groups" requires the definition of the crown clade to which they refer, as well as the total clade that encompasses both. We recently defined the crown clade Brachiopoda (the most recent common ancestor of all living brachiopods and all its descendants) and the total clade Pan-Brachiopoda (Brachiopoda and all organisms that share more recent common ancestry with Brachiopoda than with any other mutually exclusive crown clade) in the Companion Volume to the PhyloCode (Cantino & de Queiroz, 2007) that aims to name clades in explicit reference to phylogeny. The node based definitions we adopted for the purposes of compositional stability do not easily accommodate recognition of the phylogenetic location of more than 99% of extinct species in Brachiopoda and Pan-Brachiopoda, so we have reevaluated the morphological "synapomorphies" that have defined Brachiopoda in the Linnean system, in view of these node-based definitions.
Much attention has focused recently on: (1) reconstructing patterns of phylogenetic relationship among lophotrochozoan crown clades using several different lines of molecular evidence, and (2) describing and identifying as putative brachiopod stem-group members several Early Cambrian fossils, including numerous "tommotiids." In order to investigate the intersection of these two disparate lines of research, we combined our morphological and molecular data sets, gathered and refined over two decades, to analyze patterns of phylogenetic relationships among the major clades of brachiopods plus phoronids, using polyplacophorans, polychaetes, and nemerteans as outgroups, as in various molecular analyses of lophotrochozoan relationships. Preliminary analyses yield results that place phoronids either as the sister group of brachiopods or in a basal polytomy with inarticulated and articulated clades. We will discuss the implications of these, and later, "total evidence" results for hypotheses of lophotrochozoan morphological character evolution. We will show how different interpretations of the composition of crown and stem lead to different evolutionary interpretations of the morphology and evolution of brachiopods and putative brachiopod stem-group fossils.
About the Speaker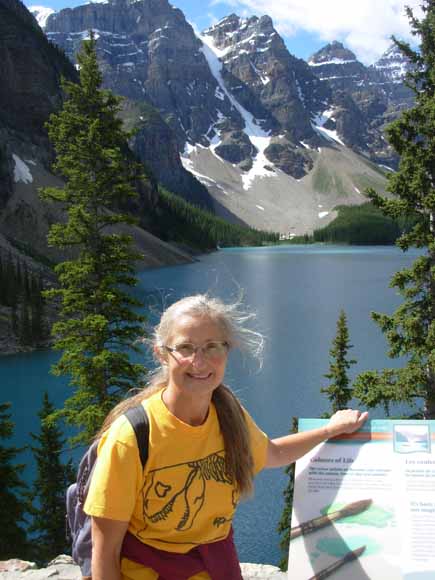 Sandra Carlson
Sandra Carlson is a professor in the Department of Geology at U.C. Davis and has been so for the past 26 years. Her Ph.D. and M.S. are from the University of Michigan, and she did her undergraduate work at U.C. Santa Cruz. She is currently the President-Elect of the Paleontological Society. She works primarily on reconstructing the phylogeny of brachiopods, trying to understand how different morphological characters have evolved, and why, from the perspective of functional morphology.
---
---
Reservations: The preferred way to make reservations is simply to email Mike Diggles at mdiggles@usgs.gov by March 4, tell him you will attend, commit to pay, and bring your payment to the meeting. Mike always emails a confirmation; if you don't get one, assume email crashed yet again and email him a second time. A check made to "PGS" is preferred, payable at the meeting.
If you want to pay in advance:
Everyone (including Stanford folks now) Please make dinner reservations by March 4. Contact Mike Diggles, at U.S. Geological Survey, 345 Middlefield Road, MS-951 Menlo Park, CA 94025, Tel.: (650) 329-5404. Send check made out to "PGS" to Mike.
Dinner and the social hour is $35.00; this includes $5 that we use to help pay for students who are only $8.00 (also partially subsidized thanks to the School of Earth Sciences, Stanford University (Note, no-show reservations owe the full price).
Doris, whose wonderful crew prepares our meals, asked that we let you know that people who are late RSVPing and people who show up without a reservation will be welcome but that they will be eating on paper plates with plastic utensils (food supply permitting).
Dues for Academic Year 2011-2012 ($10.00) should be sent to Mike Diggles, U.S. Geological Survey, 345 Middlefield Road, MS-951, Menlo Park, CA 94025. Mike's phone: (650) 329-5404.
Officers: Mireya Berrios, President; Joe Colgan, Vice President; Mike Diggles, Secretary-Treasurer; Elizabeth Miller, PGS Stanford University Coordinator
---
---
---
Date created: February 27, 2012
Last modified: March 23, 2012
Created by: Mike Diggles, Webmaster-Secretary-Treasurer, PGS.


c/o U.S. Geological Survey, MS-951, 345 Middlefield Road, Menlo Park, CA 94025. (650) 329-5404. email Mike Diggles at mdiggles@usgs.gov