7:30 PM-Meeting, Also in Hartley
---
Anyone wishing to attend the lecture only is welcome at no cost.

This will be the 435th meeting since 1954
Abstract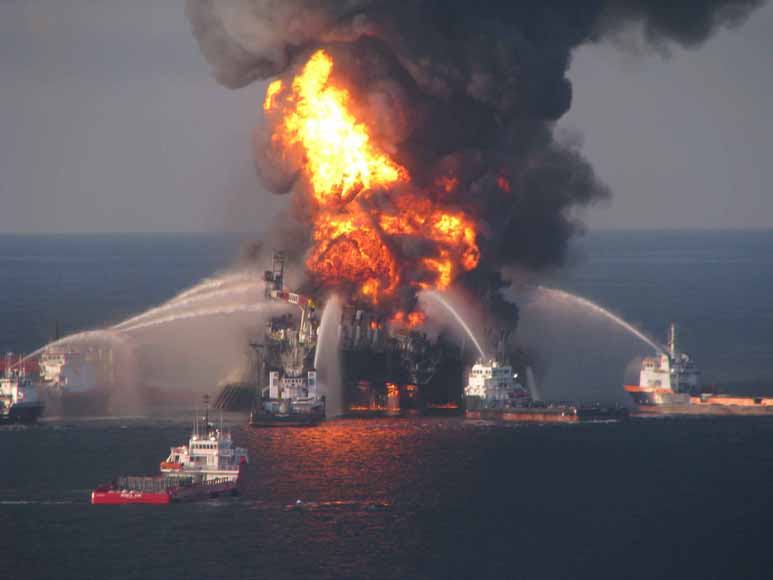 Deepwater Horizon
Following unsuccessful attempts during May and June, 2010, to contain the Deepwater Horizon oil spill by methods such as the containment dome and top kill, and with the relief well not expected to be completed until September, plans were drawn up to install a capping stack on top of the Macondo well to shut the flow of oil. Such a shut in, however, was not without risks, stemming from concerns that the well casing might have been damaged during the initial explosion. During shut in, the rising pressure in the well could force oil to leak out of the damaged casing into the surrounding formation, initiating a hydraulic fracture that could breach the seafloor. This would result in a renewed and uncontrolled flow of oil into the Gulf of Mexico--a catastrophic development. This talk will present some of the scientific analyses and behind-the-scene events that led to ending the Deepwater Horizon oil spill. An extraordinary degree of effort and collaboration among scientists and engineers from private industry, academia, and government agencies was required to end the environmental disaster.
About the Speaker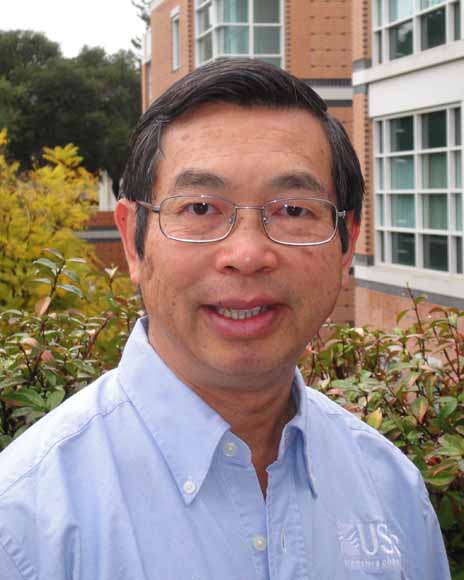 Paul Hsieh
Paul Hsieh received his B.S.E. in Civil Engineering in 1977 from Princeton University, his M.S. in Hydrology and Water Resources in 1979 from the University of Arizona, and his Ph.D. in Hydrology and Water Resources in 1983 from the University of Arizona. He has worked at the U.S. Geological Survey, Menlo Park, Calif. from 1983 to present. He is a Research hydrologist and chief of the project on the Hydrology of Fractured Rocks. He conducts research on fluid flow and solute transport in fractured rocks, hydraulic and tracer testing, computer simulation and visualization, groundwater resources in bedrock terrain, poroelasticity analysis of fluid-stress interaction and subsurface deformation. His special assignments include: in 2010 he served on the Government science team for the Deepwater Horizon oil spill response and from 2005 to 2007 he served as lead scientist to develop the groundwater model of the Spokane Valley-Rathdrum Prairie Aquifer in Washington and Idaho. From 1978 to 1983 he was with the U.S. Geological Survey, Tucson, Arizona. He worked part time as hydrologist while attending graduate school at University of Arizona. He conducted research on hydraulic testing in fractured rocks. From 1977 to 1978 he was with the U.S. Geological Survey, Reston, Virginia where he was a Hydrologist and conducted research on earthquakes triggered by increase of fluid pressure. From 1989 to 2004, Paul was an Adjunct Professor, Department of Geological and Environmental Sciences, Stanford University where he taught graduate-level courses "Role of Fluid in Geologic Processes" and "Hydraulic and Tracer Tests for Ground-Water Resource Evaluation." Paul's awards and honors include the Service to America Medal - 2011 Federal Employee of the Year, the U.S. Geological Survey - Director's Award, For Exemplary Service to the Nation (2010) Deepwater Horizon Oil Spill Response, the Department of the Interior Distinguish Service Award (2008), Fellowship in the Geological Society of America (2005), the Department of the Interior Meritorious Service Award (2000), and in 1995 he was the Association of Ground Water Scientists and Engineers, Henry Darcy Distinguished Lecturer.
---
---
Reservations: The preferred way to make reservations is simply to email Mike Diggles at mdiggles@usgs.gov by Nov. 11, tell him you will attend, commit to pay, and bring your payment to the meeting. Mike always emails a confirmation; if you don't get one, assume email crashed yet again and email him a second time. A check made to "PGS" is preferred, payable at the meeting.
If you want to pay in advance:
Everyone (including Stanford folks now) Please make dinner reservations by Nov. 11. Contact Mike Diggles, at U.S. Geological Survey, 345 Middlefield Road, MS-951 Menlo Park, CA 94025, Tel.: (650) 329-5404. Send check made out to "PGS" to Mike.
Dinner and the social hour is $35.00; this includes $5 that we use to help pay for students who are only $8.00 (also partially subsidized thanks to the School of Earth Sciences, Stanford University (Note, no-show reservations owe the full price).
Doris, whose wonderful crew prepares our meals, asked that we let you know that people who are late RSVPing and people who show up without a reservation will be welcome but that they will be eating on paper plates with plastic utensils (food supply permitting).
Dues for Academic Year 2012-2013 ($10.00) should be sent to Mike Diggles, U.S. Geological Survey, 345 Middlefield Road, MS-951, Menlo Park, CA 94025. Mike's phone: (650) 329-5404.
Officers: Joe Colgan, President; Mike Diggles, Secretary-Treasurer; Elizabeth Miller, PGS Stanford University Coordinator

---
---
---
Date created: October 1, 2012
Last modified: October 1, 2012
Created by: Mike Diggles, Webmaster-Secretary-Treasurer, PGS.


c/o U.S. Geological Survey, MS-951, 345 Middlefield Road, Menlo Park, CA 94025. (650) 329-5404. email Mike Diggles at mdiggles@usgs.gov