7:30 PM-Meeting, Also in Hartley (back to our old favorite!)
---
Anyone wishing to attend the lecture only is welcome at no cost.

This will be the 440th meeting since 1954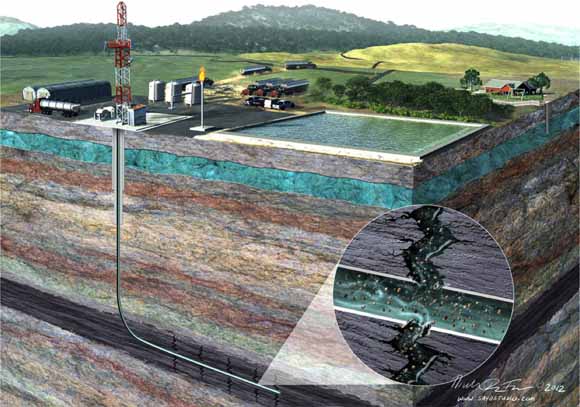 Abstract
The proven ability to produce large quantities of natural gas from organic-rich shale formations is changing the energy picture in many parts of the world. In this talk I will discuss steps that can be taken to assure such resources are developed in an environmentally responsible manner. Responsible development of shale-gas resources has the potential to substantially reduce greenhouse gas emissions in the near term and significantly reduce air pollution and health problems. I will also discuss several ongoing research projects investigating the wide variety of factors affecting the successful gas production from extremely low permeability formations.
About the Speaker


Mark Zoback
Dr. Mark D. Zoback is the Benjamin M. Page Professor of Geophysics at Stanford University. Dr. Zoback conducts research on in situ stress, fault mechanics, and reservoir geomechanics with an emphasis on shale gas, tight gas and tight oil production. He was one of the principal investigators of the SAFOD project in which a scientific research well was successfully drilled through the San Andreas Fault at seismogenic depth. He is the author of a textbook entitled Reservoir Geomechanics published in 2007 by Cambridge University Press. He recently served on the National Academy of Energy committee investigating the Deepwater Horizon accident and the Secretary of Energy's committee on shale gas development and environmental protection. He currently serves on a Canadian Council of Academies panel investigating the same topic.
---
---
Reservations: The preferred way to make reservations is simply to email Mike Diggles at mdiggles@usgs.gov by May 12, tell him you will attend, commit to pay, and bring your payment to the meeting. Mike always emails a confirmation; if you don't get one, assume email crashed yet again and email him a second time. A check made to "PGS" is preferred, payable at the meeting.
If you want to pay in advance:
Everyone (including Stanford folks now) Please make dinner reservations by May 12. Contact Mike Diggles, at U.S. Geological Survey, 345 Middlefield Road, MS-973 Menlo Park, CA 94025, Tel.: (650) 329-5404. Send check made out to "PGS" to Mike.
Dinner and the social hour is $35.00; this includes $5 that we use to help pay for students who are only $8.00 (also partially subsidized thanks to the School of Earth Sciences, Stanford University (Note, no-show reservations owe the full price).
Doris, whose wonderful crew prepares our meals, asked that we let you know that people who are late RSVPing and people who show up without a reservation will be welcome but that they will be eating on paper plates with plastic utensils (food supply permitting).
Dues for Academic Year 2012-2013 ($10.00) should be sent to Mike Diggles, U.S. Geological Survey, 345 Middlefield Road, MS-951, Menlo Park, CA 94025. Mike's phone: (650) 329-5404.
Officers: Joe Colgan, President; Mike Diggles, Secretary-Treasurer; Elizabeth Miller, PGS Stanford University Coordinator

---
---
---
Date created: May 6, 2013
Last modified: September 29, 2013
Created by: Mike Diggles, Webmaster-Secretary-Treasurer, PGS.


c/o U.S. Geological Survey, MS-951, 345 Middlefield Road, Menlo Park, CA 94025. (650) 329-5404. email Mike Diggles at mdiggles@usgs.gov