7:30 PM-Presentation by Summer Praetorius
---
Cost: $20 Students and job seekers. $25 Professionals
RSVP: Mireya Berrios (mbberrios@comcast.net) by Dec. 2, 2017
This will be the 465th meeting since 1954
Abstract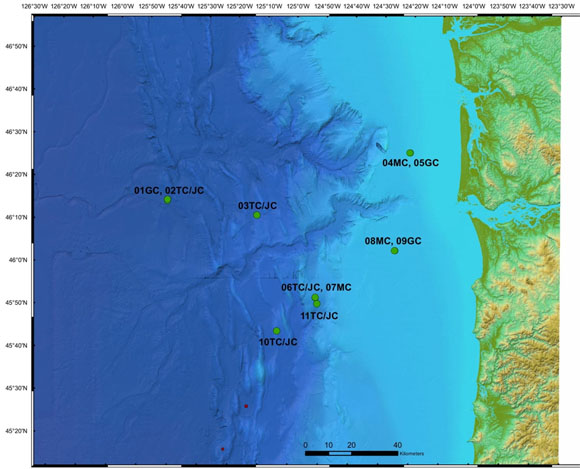 Offshore Columbia River
During the last deglaciation, as global temperatures were rising and ice sheets melting, two abrupt cooling events plunged the northern hemisphere back into glacial-like conditions that persisted for millennia. The causes for these events—known as Heinrich Stadial 1 and the Younger Dryas—have so far been primarily attributed to meltwater routing into the North Atlantic and subsequent reduction in the strength of the meridional overturning circulation. However, a number of unresolved questions remain regarding the triggers for these climate events. To date, there has been less consideration of possible climate impacts from meltwater routed into the North Pacific, despite geological evidence for a series of 'catastrophic' outburst floods from glacial lakes Missoula, Columbia, and Bonneville that scoured the Pacific Northwest during the last deglaciation and repeatedly funneled 1–10 sverdrups (106 m3 s-1) of freshwater through the Columbia River. The subsequent dispersal pathways and regional impacts of this freshwater influx to the Northeast Pacific are largely unknown.
In this talk, I will present a compilation of alkenone-based Uk'37 sea surface temperature (SST) estimates, reconstructions of local surface salinity from foraminiferal δ18Oseawater, and subsurface records of ventilation inferred from benthic-planktic radiocarbon age differences within marine sediment cores spanning 40–60°N in the Northeast Pacific. Surface salinity reconstructions indicate two episodes of surface freshening during Heinrich Stadial 1 and the Younger Dryas that are coeval with minima in reconstructed sea surface temperature. Global climate models simulate regional to hemispheric cooling in response to freshwater influx in the Northeast Pacific, whereas they typically simulate warming in the North Pacific in response to North Atlantic freshwater forcing; thus, we infer that cooling during Heinrich Stadial 1 and the Younger Dryas were at least in part driven by North Pacific deglacial freshening events—possibly associated with the Columbia River megafloods.
I will also highlight results from a recent expedition on the Research Vessel Oceanus to obtain marine-sediment cores from the Columbia River margin to develop a detailed history of the timing and magnitude of Columbia River floods during the last 20,000 years.
About the Speaker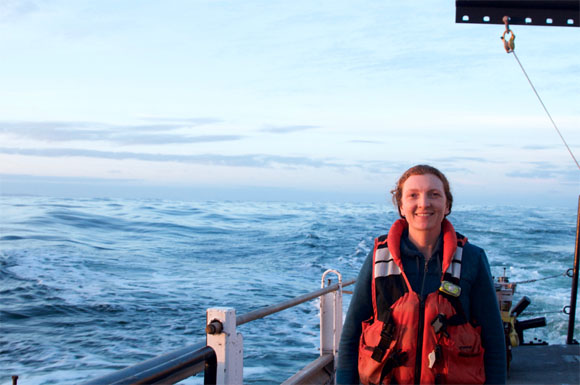 Summer Praetorius
Summer Praetorius is a Research Geologist at the U.S Geological Survey (USGS) in Menlo Park. She received bachelor degrees in Geology and Anthropology from Portland State University, obtained a Ph.D. in Oceanography from Oregon State University, and did postdoctoral research at Carnegie Institution for Science at Stanford. Her research focuses on developing high-resolution paleoceanographic records from the North Pacific (spanning the last deglaciation and Holocene periods) to develop a better understanding of past climate dynamics in the North Pacific and their interactions with other components of the global climate system. Her research interests include the dynamics of abrupt climate change in the northern hemisphere, changes in ocean circulation, ocean hypoxia, and interactions between volcanism and climate in the past.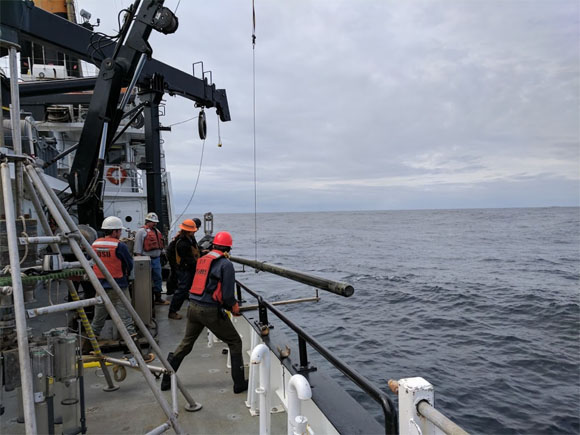 Collecting sediment core
---
Officers: [vacancy], President; [vacancy], Vice President; [vacancy], Secretary-Treasurer; Elizabeth Miller, PGS Stanford University Coordinator

---
---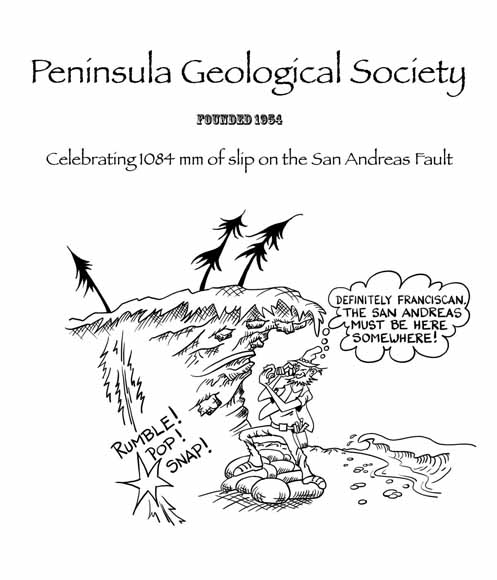 PGS cartoon by Rick Blakely
---
Date created: November 20, 2017
Last modified: November 21, 2017
Created by: Mike Diggles, Webmaster-Secretary-Treasurer, PGS.