Yosemite Association Spring Forum
March 29 and 30, 2003
Maurie, Deanna, and Michael took off for Yosemite right from Maurie's school yard.
---
We met Mary Jane the next morning at Lisa Strong-Aufhauser's photography seminar.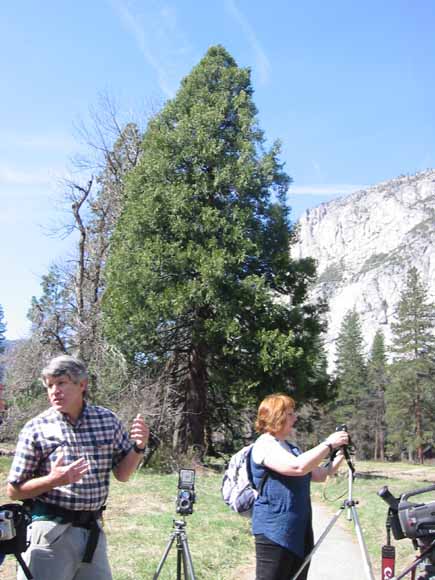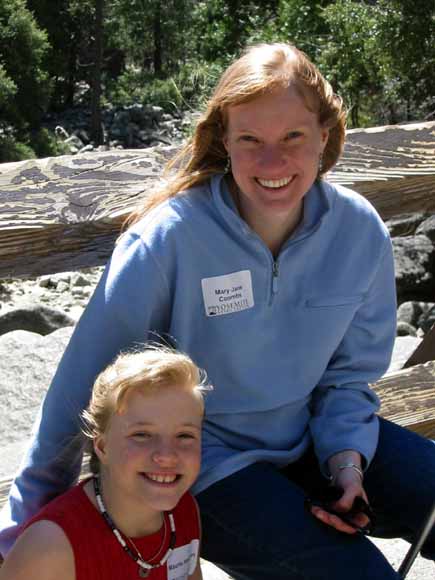 ---
Michael used his Rolleiflex 2¼ x 2¼ twin-lens reflex loaded with Kodak Portra UC 400 for these shots: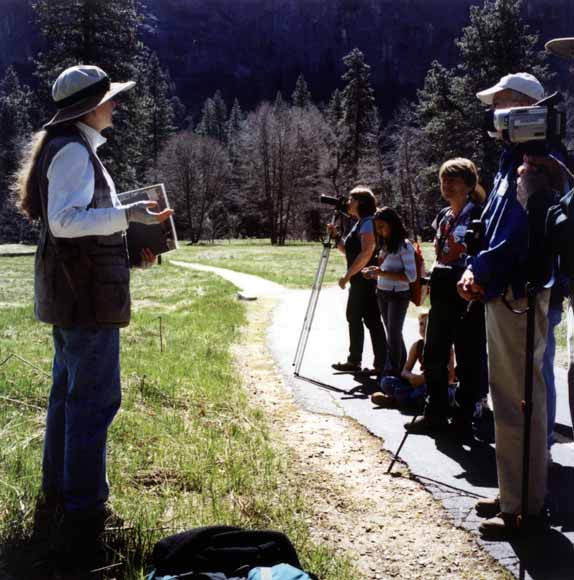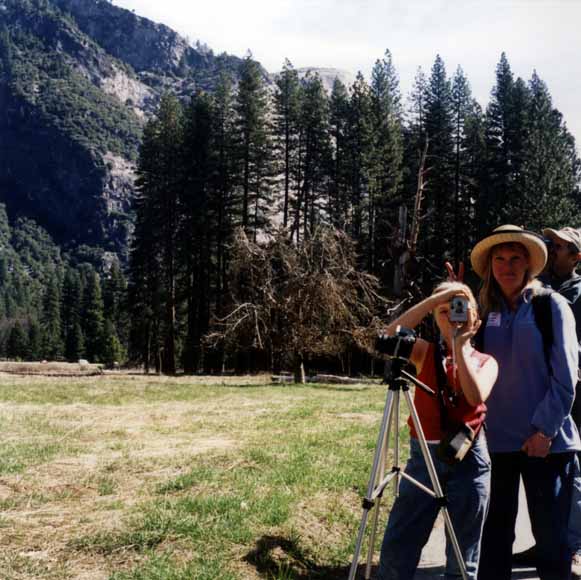 ---
Deanna and Michael went on a lichen walk with Margaret Eissler in the afternoon.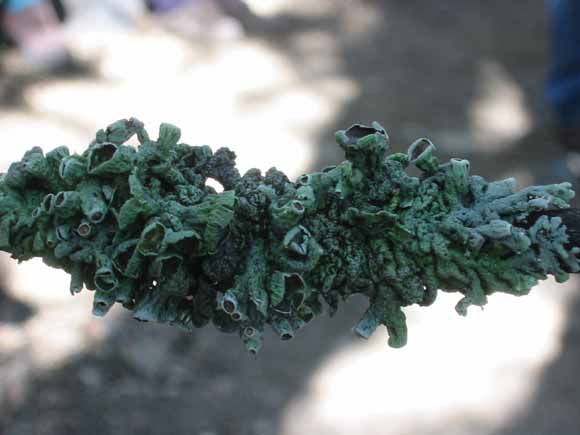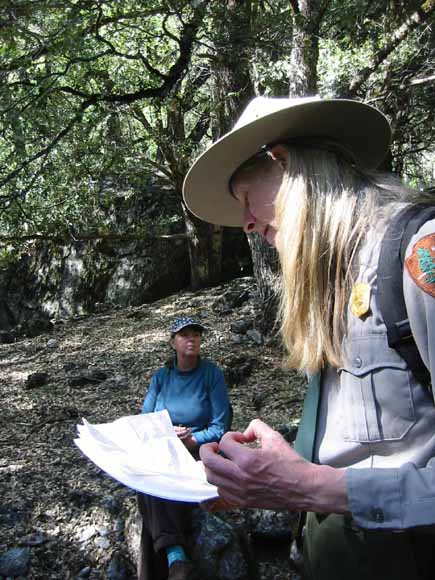 ---
After the wine-and-cheese reception, a bunch of us went to dinner at Yosemite Lodge in the Mountain Room.
---
Sunday, we pulled the bicycles off the roof rack and went on a long bike ride. We took time at Swinging Bridge to wade out to a sand bar.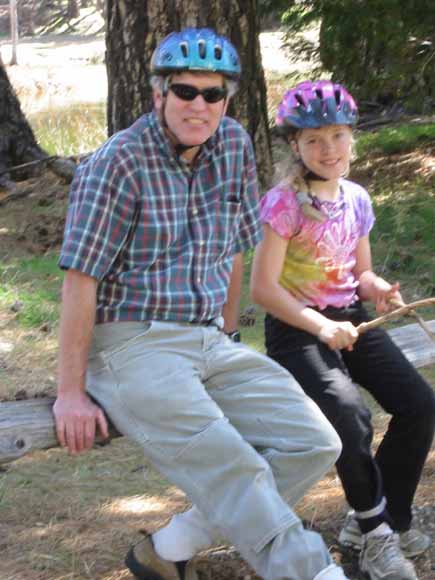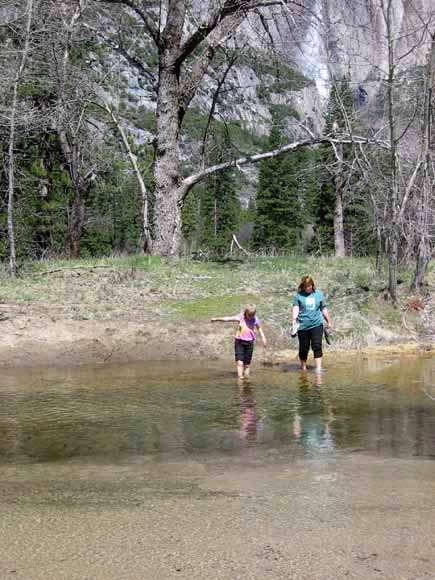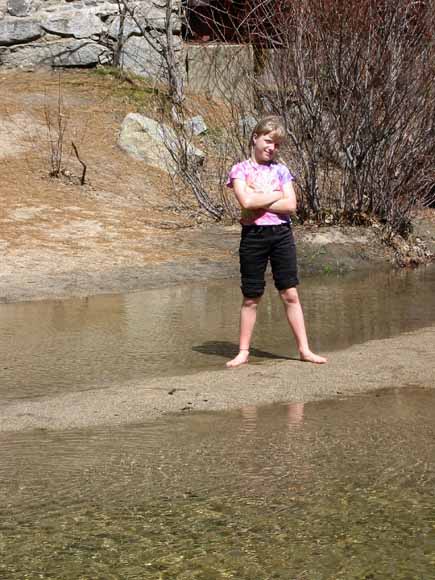 ---
We made stops along the way to climb on various boulders Maurie would discover.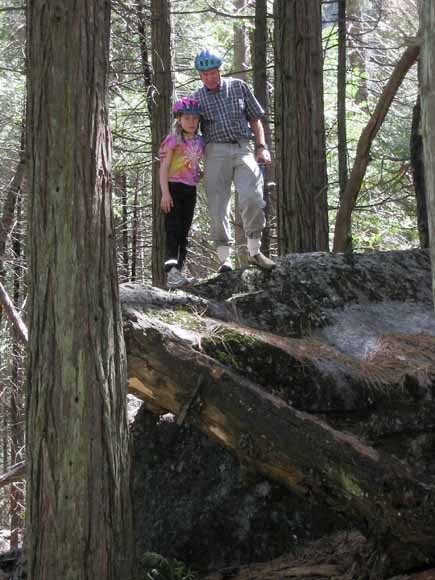 ---
As the day came to a close, we loaded the bicycles back on the car and visited the rainbow at Bridalvale Falls on our way out of the Valley.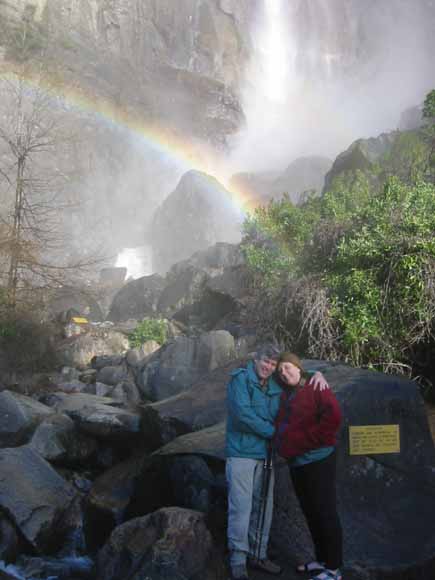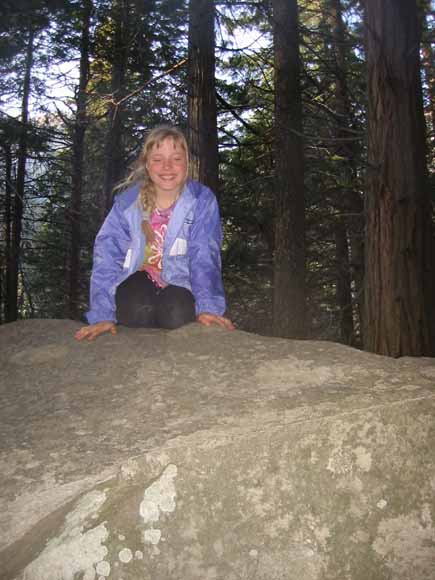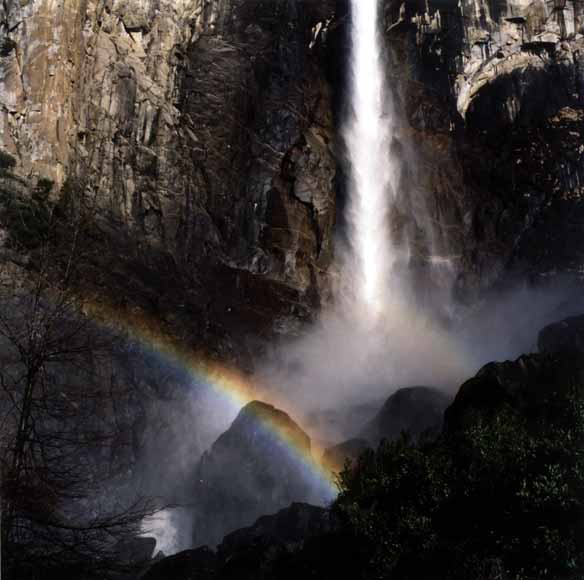 ---
---
Date created: 04/07/2003
Last modified: 04/07/2003