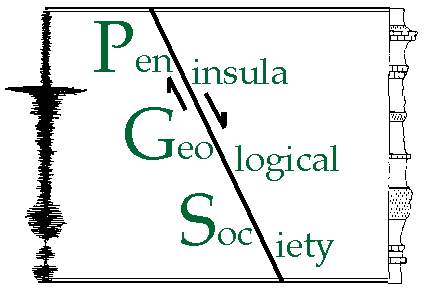 PENINSULA GEOLOGICAL SOCIETY
Presents
The Energy Crisis and the Availability of Oil and Gas
DINNER MEETING - Tuesday, June 5, 2001
Location: Stanford University
5:30 PM-Wine Tasting: Mitchell Bldg., first floor
6:15 PM-Dinner: . . . Mitchell Bldg., first floor
7:30 PM-Meeting: . . . Skilling Auditorium

see map

Anyone wishing to attend the lecture only is welcome at no cost.

This will be the 338th meeting since 1954.
Abstract
The western power crisis is largely an issue of politics, construction schedules, and profit taking. Still, it reminds us of our critical dependence on fossil fuels. The absolute and relative availability of oil, natural gas, coal may determine the future of our civilization and the environmental health of the planet. Some argue that a global shortage of oil and gas is imminent. Others see abundant future supplies in a world in which technological advances compensate for resource variability. Much of this uncertainty exists because resource estimation lies at the intersection of geology and engineering. The quantities being predicted (the distribution of oil and gas) are geological phenomena, but only insofar as they are accessed by technology. Although identification of future resources is a geological undertaking, the primary information available for analysis, including reserve estimates, drilling statistics, and production records are engineering data. Reducing the uncertainty in resource estimates will require a more integrated approach combining geology, engineering, and economics.
About the Speaker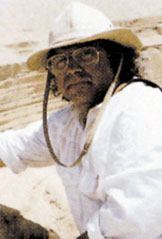 Don Gautier
Don Gautier is a research geologist at the U.S. Geological Survey in Menlo Park. Prior to joining the Survey in 1977, he worked for Mobil Exploration in Denver and took a Ph.D. in geology from the University of Colorado. His research has focused upon the distribution of natural gas resources in low permeability reservoirs, and upon the prediction of undiscovered oil and gas. He was the project chief and first author of the USGS 1995 National Assessment of United States Oil and Gas Resources and is currently working on the World Energy Project.
Links to some of Don's related sites
http://energy.usgs.gov/factsheets/GIS/gis.html Impact of Oil and Gas Activity on Land-Use Management Decisions (USGS)

http://pubs.usgs.gov/of/1995/of95-075n/index.htm 1995 National Oil and Gas Assessment and Onshore Federal Lands (USGS)

http://www.calacademy.org/events/earthday2001/fossil_fuel.html An Earth-Day Lookat the Future of Fossil Fuel (Calif. Acadamy of Science)
---
Also note: Guide books
May 17 through 20, 2001 - Bob Christiansen and Gary Ernst lead a four-day field trip to Mt. Shasta and the Klamath Mountains. You can get copies of the ~20-page handout from Mike Diggles at mdiggles@usgs.gov.

A year ago, we had a field trip to Big Sur. That field guide has been revised by Robert Zatkin and is available online. If you want a treekiller version (it's 217 pages long), email Mike Diggles at mdiggles@usgs.gov for that also and I'll send them out as they get printed in our spare time (about 25 a week from Luther).
---
Reservations: The preferred way to make reservations is simply to email Willie Lee at whklee@ix.netcom.com by Friday, June 1, tell him you will attend, commit to pay, and bring your payment to the meeting. Willie always emails a confirmation; if you don't get one, assume email crashed yet again and email him a second time. A check made to"PGS"is preferred, payable at the meeting.

If you want to pay in advance:

Stanford faculty and students: Please make dinner reservations by Friday, June 1. Contact Dr. Juhn Liou via his mailbox (and leave check), Geological and Environmental Sciences Office, Geocorner - Bldg. 320 (Rm. 118). Make checks out to"PGS."

All others, including faculty and students from other Bay Area universities and colleges and USGS: Please make dinner reservations by Friday, June 1. Contact Willie Lee, at USGS, MS-977, 345 Middlefield Rd., Menlo Park, CA 94025, phone 650-329-4781. Send check made out to "PGS"to Willie.

Dinner is $26.00 (note price increase). Includes wine (5:30 to 6:15 PM.), dinner (6:15-7:30 PM.), tax, and tip. Note: PGS does not make revenue on this price.
Please note: Because dinners are contracted with our caterer, no-shows will be billed.

For students from all universities and colleges, the dinner, including the social half-hour, is $5.00 and is partially subsidized thanks to the Associates of School of Earth Sciences, Stanford University (Note, no-show reservations owe the full price).

Dues for Academic Year 2001-2002 ($10.00) should be sent to Willie Lee, USGS, MS-977, 345 Middlefield Rd., Menlo Park, CA 94025. Willie's phone: 650-329-4781.

Officers: Gary Ernst, President; Mike Diggles, Vice President; Vicki Langenheim, Secretary; Willie Lee, Treasurer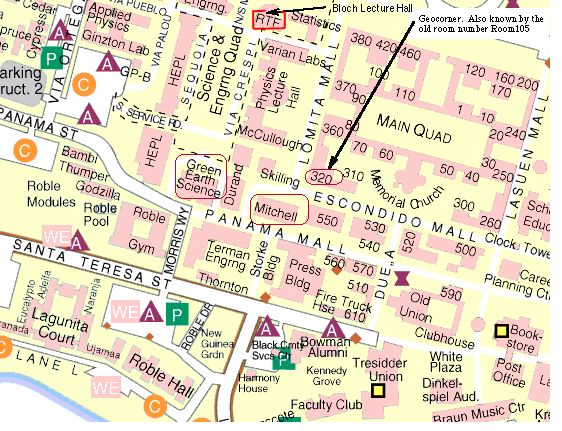 Date created: 05/23/2001
Last modified: 04/10/2003
Created by: Mike Diggles, Vice President, PGS.


c/o U.S. Geological Survey, MS-951, 345 Middlefield Road, Menlo Park, CA 94025. (650) 329-5404. email Mike Diggles at mdiggles@usgs.gov Back to PGS Home Page